No Matter what size or theme
Sea Planners Group has the resources and expertise to make just about any theme cruise a success.
Theme cruises are a great way to promote a charity or gather like-minded individuals for days of fun, educational sessions, team building and camaraderie. Such cruises are often initiated by non-profits, charities, affinity or user groups and fan clubs with a particular theme or focus (for example: chocolate lovers, food & wine, football or soccer fan clubs, rock or dance music cruises, etc). Often these groups many not have the experience, expertise or resources on-staff to effectively plan, market and manage in a theme cruise — that's where Sea Planners Group comes in.
No matter what type of theme cruise you have in mind, from small group to full ship charter, we can help. Sea Planners Group can assist with every single element of a theme cruise from developing a strategy, budget and P&L management, marketing, staffing & production. In fact, it is because of our expertise, experience & client satisfaction in this area that even the cruise lines may refer to us for theme cruise needs.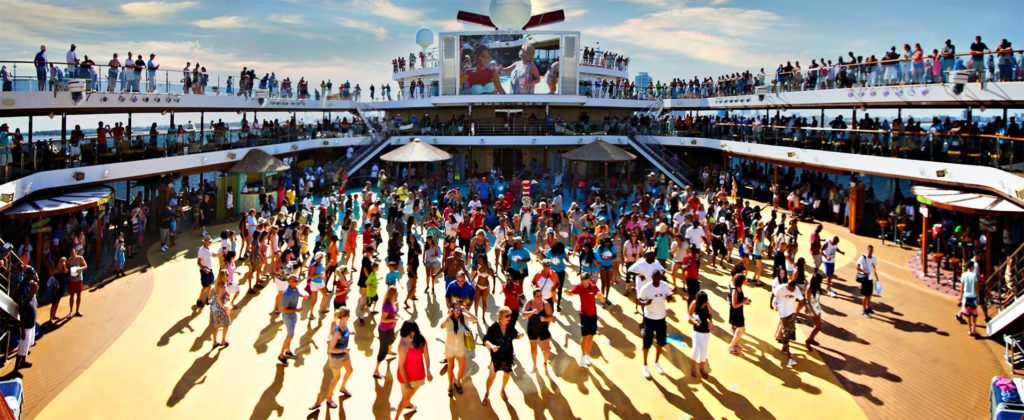 Theme Cruise Management Services
Our services and expertise in these areas are available to you as needed to help make your cruise event successful. 
EVENT PRODUCTION & EXECUTION